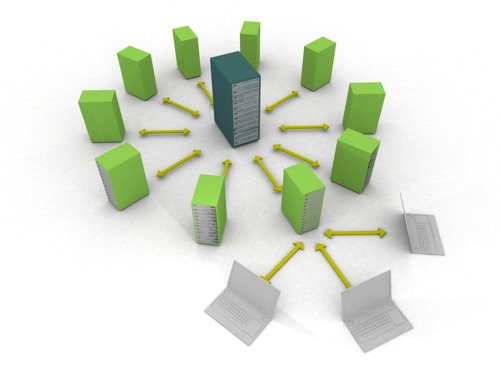 In addition to designing your website we can help you find a perfect hosting provider, that fits all your needs. Whether you want to work with one of our partners, or a provider of your choice, we undertake all tasks like registration, administration and maintenance of your website for you.
Domain registration, eMail and more
We undertake domain registration for you or help you transfer your existing domain to your new servers. We can assist you to set up additional services like eMail or WebDAV for your company, too.
Content Management Systems: Installation and maintenance
Modern Content Management Systems offer many possibilites but need to be maintained regularly in order to fix security problems or arising incompatibilities. We take over initial installation for you and do all the necessary updates for you. We also offer migration of existing installations.
Everything in view: Statistic function
We offer a better and more secure alternative to Google Analytics. Our own statistic-service, based on the open-source project Matomo, delivers detailed information about your website whenever you need it. Even via eMail, SMS or the mobile app.
Fast, reliable, environmental friendly
Our content delivery network and our statistic functions are stored on our fast, modern and environmental friendly hosted webservers. Reliability is our highest priority.